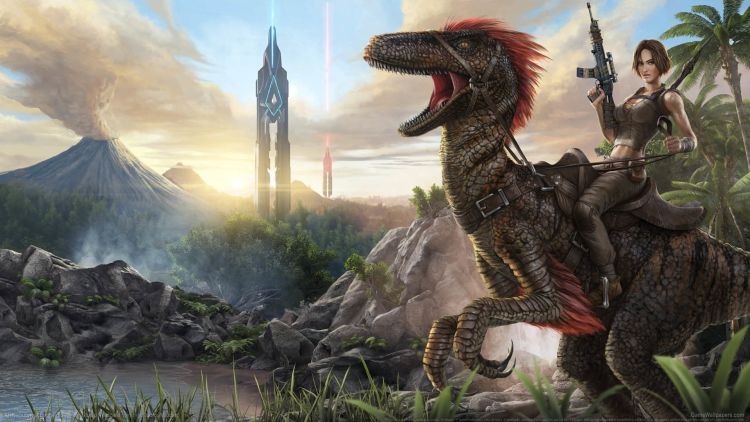 Your Adventure Starts...
You wake up on the shores of a cold and hostile beach, no clothing and completely alone, You look around, surrounded by pre-historic creatures. Some look friendly, some not so much. You decide to climb to the highest point you can find and try to find something that might help. You see what looks to be a beacon dropping from the sky. Perhaps it holds something to help? Perhaps it will only lead you to your death. You begin your decent, hoping for the best, until you hear loud crunching of snow behind you, and a shadow covering yours, you run for your life with the sound of hostile screeching behind you....
Welcome to Ark Survival Evolved! A pre-historic survival game. You must work with the local wildlife to survive. Build your base, begin taming and making friends. Form bonds with the creatures to build a stronger base…
Our Community!
PixelPub, a large gaming community is proud to host a PvE Ark Server for the community. Make friends, build your base, and fight bosses. PixelPub servers are committed to having a great experience, as a community. Since the server is PvE, the gameplay focuses on community building, exploring dungeons, and killing the bosses! Enjoy the scenery, taming dinosaurs and building awesome forts with your tribe mates, or go it solo and see if you can survive the harsh landscapes on your own! We welcome all PvE play styles.
Server Owner: Espresso/PixelPub
Server Admins: Espresso, IamArchAngel, Pixee, BigBenji
How to Join!
Join our Discord!
Visit the #ark channel and introduce yourself!